Publisher
WATEC GmbH
Timo Wagner
Reutener Str. 15
79279 Vörstetten
Germany

phone: +49 (0) 76 66 - 88 01 46
fax: +49 (0) 76 66 - 88 01 48
Mail: info@watec-zerspanung.de

Umsatzsteuer-Identnummer: DE 262070452


Foto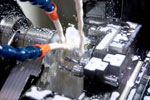 www.colourbox.de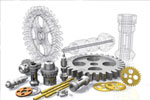 Fotolia 17963658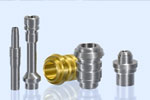 Fotolia 15748374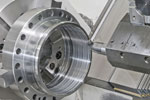 Fotolia 27397729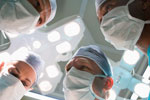 www.colourbox.de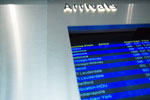 www.colourbox.de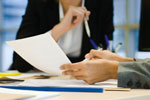 www.colourbox.de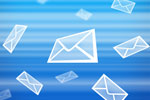 www.colourbox.de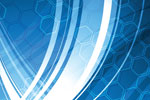 www.colourbox.de


made by

KANDETZKI
Werbung - Internet - Kommunikation
Bruckmatten 43
79356 Eichstetten a.K.
Germany

phone: +49 (0) 76 63 / 94 26 70
Mail: info@kandetzki.de
www: www.kandetzki.de



This website is compiled with the greatest possible care. However, the provider shall not accept any liability for the content of this site being correct, complete and up to date. Contributions by third parties are the opinions of the respective authors only. Liability claims in respect to any damage caused by the use of any information provided, including any kind of information which is incomplete or incorrect, shall be rejected. All offers are not-binding and without obligation. The publication of the complete website or of parts of the website including all offers and information might be extended, changed or partly or completely deleted by the author without separate announcement.
The provider will attempt to maintain the availability of the service without interruption to the greatest extent possible. However, downtime may occur regardless of care. The provider reserves the right to change the content or cease to provide it at any time.
This website contains external links. External websites are the responsibility of their operators. The provider has checked third-party content for any violations of the law when linking to it for the first time. No violation of law was visible at that time. However, the provider has no influence on the current and future design and content of the linked sites. It is not possible for the provider to check external links continuously when there is no obvious indication of a violation of the law. External links shall be deleted immediately on evidence of any violation of the law.
The content and publications on this website are copyright. Any use that is not permitted by German copyright laws requires prior written approval by the author or copyright holder. This applies specifically to reproduction, translation, storage, processing or transmission of content in databases or other electronic media and systems. Content and contributions from third parties are identified as such. Unauthorized reproduction or transmission of any content or complete pages is not permitted and is liable to prosecution. Preparation of copies and downloads for personal, private, non-commercial and commercial use to support marketing of products of the provider only is permitted. Links to the provider's websites are welcome at any time and do not require approval by the provider. Presentation of this website in third-party frames is permitted with the provider's approval only.
The law of the Federal Republic of Germany shall apply.
Privacy Policy
1. An overview of data protection
General
The following gives a simple overview of what happens to your personal information when you visit our website. Personal information is any data with which you could be personally identified. Detailed information on the subject of data protection can be found in our privacy policy found below.
2. General information and mandatory information
Data protection
The operators of this website take the protection of your personal data very seriously. We treat your personal data as confidential and in accordance with the statutory data protection regulations and this privacy policy.
If you use this website, various pieces of personal data will be collected. Personal information is any data with which you could be personally identified. This privacy policy explains what information we collect and what we use it for. It also explains how and for what purpose this happens.
Please note that data transmitted via the internet (e.g. via email communication) may be subject to security breaches. Complete protection of your data from third-party access is not possible.
Notice concerning the party responsible for this website
The party responsible for processing data on this website is:
Timo Wagner
Reutener Str. 15
79279 Vörstetten
Telephone: +49 (0) 7666 880146
Email: info@watec-zerspanung.de
The responsible party is the natural or legal person who alone or jointly with others decides on the purposes and means of processing personal data (names, email addresses, etc.).
SSL or TLS encryption
This site uses SSL or TLS encryption for security reasons and for the protection of the transmission of confidential content, such as the inquiries you send to us as the site operator. You can recognize an encrypted connection in your browser's address line when it changes from "http://" to "https://" and the lock icon is displayed in your browser's address bar.
If SSL or TLS encryption is activated, the data you transfer to us cannot be read by third parties.
Opposition to promotional emails
We hereby expressly prohibit the use of contact data published in the context of website legal notice requirements with regard to sending promotional and informational materials not expressly requested. The website operator reserves the right to take specific legal action if unsolicited advertising material, such as email spam, is received.
3. Data collection on our website
Server log files
The website provider automatically collects and stores information that your browser automatically transmits to us in "server log files". These are:
Browser type and browser version
Operating system used
Referrer URL
Host name of the accessing computer
Time of the server request
IP address
These data will not be combined with data from other sources.
The basis for data processing is Art. 6 (1) (f) DSGVO, which allows the processing of data to fulfill a contract or for measures preliminary to a contract.
Contact form
Should you send us questions via the contact form, we will collect the data entered on the form, including the contact details you provide, to answer your question and any follow-up questions. We do not share this information without your permission.
We will, therefore, process any data you enter onto the contact form only with your consent per Art. 6 (1)(a) DSGVO. You may revoke your consent at any time. An informal email making this request is sufficient. The data processed before we receive your request may still be legally processed.
We will retain the data you provide on the contact form until you request its deletion, revoke your consent for its storage, or the purpose for its storage no longer pertains (e.g. after fulfilling your request). Any mandatory statutory provisions, especially those regarding mandatory data retention periods, remain unaffected by this provision.
Adress
WATEC GmbH
Reutener Str. 15
79279 Vörstetten

phone: +49 (0) 76 66 - 88 01 46
fax: +49 (0) 76 66 - 88 01 48
eMail: info@watec-zerspanung.de

Copyright
Copyright ©
WATEC GmbH
Vörstetten

All rights reserved!